Alternative Energy Industry Newsletter - Apr 2012
AltEnergyMag Industry Newsletter - Apr 2012
First Minister of Scotland to deliver keynote at All-Energy 2012, A Comparison of Lead Acid to Lithium-ion in Stationary Storage Applications, U.S. solar to get Obama aid in battle with China
Alternative Energy Industry Newsletter - April 2012
---

Rolls has been producing premium batteries specifically designed for the renewable energy market since 1984. That's why those who can't afford to go without power know they can't afford to trust anyone else.
www.rollsbattery.com
>>> Articles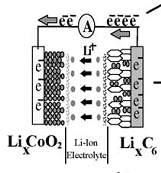 A Comparison of Lead Acid to Lithium-ion in Stationary Storage Applications
04/12/12, Greg Albright, Jake Edie, Said Al-Hallaj, AllCell Technologies LLC
There is currently no single solution that is better than another for all situations, but lithium-ion systems offer better cost of ownership in a number of situations, specifically hot climates, despite the higher initial cost.
Attaining Stability in the California Renewables Market
04/12/12, David Nahai, David Nahai Companies
In pursuing its brave new world of green energy, California will inevitably experience the vicissitudes of its pioneering undertaking – the twists and turns on the road to TLC (transparency, longevity, certainty)
Solar cell therapy: transforming second-rate goods into first-class products
04/12/12, Contributed by, Innotech Solar
Innotech Solar optimizes off-spec cells
Winning the battle of energy savings
04/12/12, JoAnne Castagna, Ed.D., New York District, US Army Corps of Engineers
Two years ago, the New Jersey Army National Guard asked the Army Corps if it could construct a solar power project so they could save energy and money as they had done for them on previous solar power projects.
Addressing the challenge of expiring federal incentives for renewables
04/12/12, Barbara Sands, PA Consulting Group
With the elimination of federal incentives for renewable generation, more than $20 billion may be shifted from the federal level (i.e. all taxpayers) to the customers in states with RPS targets.
Special Thanks to Schott Solar for sponsoring our eMagazine
Read More Articles in the Current eMagazine
---

Schott Solar - The most secure investments are the proven ones. With more than 50 years of experience in solar technology, SCHOTT Solar combines expert knowledge in receiver technology for solar power plants with parabolic through technology and in photovoltaics.
>>> Hot Story
Data centers guzzle down 2% of the electric grid's capacity and run up $2 billion worth of monthly utility bills. Furthermore, it's estimated that by 2020, CO2 emissions from data centers will top the emissions by the airline industry. How do we get the cloud under control?
One solution might be improving the efficiency in how data centers draw electricity in from the grid. A recent post from GE Reports takes a look at how 99% of this electricity could be pulled in more efficiently by bypassing 'filters' when they're not absolutely necessary.
If all data centers ('the cloud') did this, we'd be able to save 4,000 megawatts of electricity worth more than $3 billion per year.
---

Ireland is the most successful EU economy in attracting export - platform foreign direct investment. After a very successful launch in New York, 'Opportunity Ireland' will now be hosting monthly meetings with companies interested in considering Ireland for business expansion development, funding and co venture opportunities. Email Us for details.

>>> Hot Product

Quick Mount's Low Slope Mount takes the traditional base-and-post PV mount to its ultimate level. It's the strongest you can buy for mechanically attaching commercial PV systems to TPO, PVC, EPDM, built-up asphalt, and virtually all other non-metal low slope roofs.
Learn More About Quick Mount PV
>>> Featured Company
OutBack inverter/chargers are the next generation in advanced power management. Each is a DC to AC sinewave inverter, battery charger and AC transfer switch housed within a tough die-cast aluminum chassis.
>>> Upcoming Sponsored Events
>>> Self Serve Marketing Features
Publish Your Story at AltEnergyMag
The process is very simple. Just email the article (news@altenergymag.com) along with any diagrams, photos etc. that you wish to have included. Length is not restricted. We do all the formatting and title graphics etc. and then let you preview the finished product before it goes live. Biographies and company links can also be included.

Please bear in mind that we seek educational articles focusing on the technologies and benefits to readers rather than simple product cut sheets and promotional material.
Publish Your News
Just copy and paste news stories
Free Service
Google News Source
Free Company Directory Listing
Click Here to get started
Self Marketing Program
Enhanced Company Listings, Hot Product Listings, Enhanced News Publication Services, Special Event News Reports, Discounts and Special Offers
Send eMail to sales@altenergymag.com for details
---
Tell your friends about this newsletter. Keep up to date with the Alternative Energy Industry and all the new products it involves.
Please help us thank our sponsors and keep this resource free by visiting their websites and telling them you saw their ads at altenergymag.com.
Many thanks for your continuing support.
Bob Hetherington bobh@altenergymag.com
You are subscribed to our Newsletters as [email]
We have many options for email subscriptions. This will insure that you receive content specific information in a timely manner. Please click the "Manage your subscription" link in the footer of this message. Then click "View my profile" to select the content you wish to receive. This information can be updated at any time. Our goal is to provide the information you want when you want it.
We look forward to staying connected.
Other Alternative Energy Resources